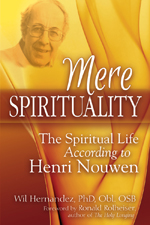 Mere Spirituality: The Spiritual Life According to Henri Nouwen
Wil Hernandez, PhD, Obl. OSB
Foreword by Ronald Rolheiser
Discover Henri Nouwen's authentic, spacious spirituality of being deeply beloved in this insightful distillation of his vast literary legacy. Scholar and spiritual director Wil Hernandez offers an elegant synthesis of Nouwen's main themes, inspiring us to embrace the power and vulnerability of mere spirituality.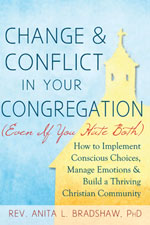 Change and Conflict in Your Congregation (Even If You Hate Both): How to Implement Conscious Choices, Manage Emotions and Build a Thriving Christian Community
Rev. Anita L. Bradshaw, PhD
A warmhearted guidebook to help your church navigate change and channel conflict into a stronger sense of mission and community. Lay leaders, pastors and church staff will be empowered by creative, practical strategies to establish appropriate congregational behavior, offer nonanxious leadership and foster community discussion and discernment.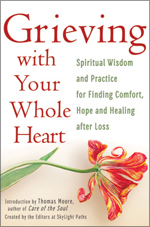 Grieving with Your Whole Heart: Spiritual Wisdom and Practice for Finding Comfort, Hope and Healing After Loss
Created by the Editors at SkyLight Paths
Introduction by Thomas Moore, author of Care of the Soul
This soulful companion for grief offers wisdom and creative spiritual practices from across faith traditions for walking with sorrow and honoring loss. Whether you need to grieve in words or silence, in solitude or in company with others, this compassionate guide will help you find wholeness and a renewed vision of yourself and the world.